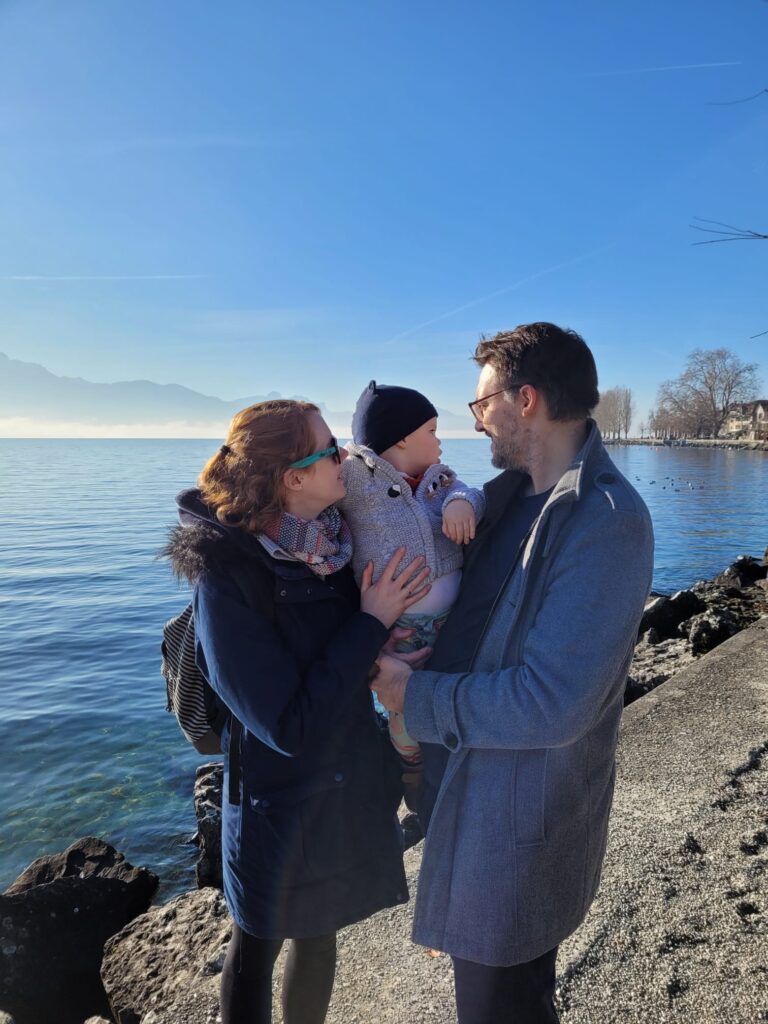 We are just your typical half-British half-German family living in rural French-speaking Switzerland.
My husband and I met while on Erasmus in Madrid, Spain in 2010 and we've been mooching our way around Europe ever since before finally settling in Switzerland.
Before having our little boy we were avid travellers, foodies and live music lovers. Life is much quieter now since Kasper arrived and the pandemic hit but we still love many of the same things. I work part-time as an English teacher, mostly teaching adults. Unfortunately it is impossible for me to work more than a few hours a week as therapy and medical appointments reign over most of our free time during the week.
Whenever we can we like to get out in nature especially to the forest near our house. Many of the photos on this blog are of the forest. It's been such a healing comfort throughout the pandemic and the ups and downs of parenting a rare child.A perfect day for our family would be: a swim, a walk in the forest, lots of cheese and a big greasy family dinner.

More about Kasper's rare disease
You can read more about what is DESSH from our perspective.
A compendium of resources for parents like us
The list will probably keep growing. You are invited to contact me if you find more useful resources.